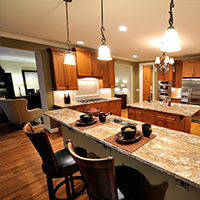 The slogan at The Vacation Shoppe is...It's About Time, and the value of time. How valuable is your families' time together? What are your best memories? Where do you want to go? Why haven't you gone? If it's because of affordability, that problem is now solved.
Our mission is to give families the ability to make lifetime memories, by making your travel easily accessible and now more affordable with our full service website and concierge services.
With over 70 years of owner experience, and an "A-" rating on the Better Business Bureau, our availability, savings, and service continue to supersede the competition.
Price out your next vacation, then come and compare your prices with our prices at The Vacation Shoppe in Historic John's Pass.
John's Pass is the #1 tourist attraction in Pinellas County. Offering tantalizing fresh sea food restaurants such as Bubba Gump Shrimp Co., Scully's, The Hut and The Friendly Fisherman. Then take a stroll on the world famous Boardwalk and peruse over 150 shops with everything from Salt Water Taffy to Gourmet Olive Oils. If you're feeling adventurous, ride a Jet Ski or soar above it all on an exhilarating Parasailing Experience. Or simply end your day with an amazing Sunset Dolphin Sightseeing Cruise or something as wonderful as walking on the beach and holding each other's hand. After all,
It's About Time!
CORPORATE INFORMATION
Address: 5036 Dr. Phillip Blvd, Suite 374, Orlando, Florida, 32819
Phone: 813-498-1010
Email: Admin@TheVacationShoppeInc.com
BUSINESS LOCATION
Address: 206 Boardwalk Place, Madeira Beach, FL, 33708
Phone: 727-466-4333
Email: Info@TheVacationShoppeInc.com